We are established to monitor, evaluate and report on key air, water, land and biodiversity indicators
We are established to monitor, evaluate and report on key air, water, land and biodiversity indicators to better inform decision-making by policy makers, regulators, planners, researchers, communities, industries and the public.
We do this by:
Building and disseminating state-of- the-art knowledge, technologies and techniques
Identifying, collecting and organising scientific information.
Bridging scientific disciplines to provide a complete picture of our environment.
Enhancing the capability for better environmental management via training and career development.
Providing independent evidence on which appropriate policies can be based. We will also enable innovation to take place in environmental science through the sharing of expertise and resources with partner organisations both nationally and internationally.
To provide accurate, timely and relevant environmental data and information so that people gain a better understanding of the Australian environment. We do this by developing networks, collaborating with others and building strong relationships while making sound judgements ensuring we are efficient and effective in all we do. To advise on environmental matters in a way that ensures best practice and cumulative effects management for the sustainable development of renewable energy, tourism and industry
AEMERA will be recognized by key stakeholders as the leading source of environmental monitoring and cumulative effects management information in Australia. Our commitment to quality, consistency and accuracy means we set the standard for global best practice. To be recognised as an international leader in providing professional environmental advice and services to regional and national markets.
Improved environmental management outcomes
Improved awareness by the community of our environment and its importance
Enhanced capability to deal with environmental challenges
Increased sharing of knowledge, expertise and resources between scientists
in different locations
We are on a mission to solve the environment problems.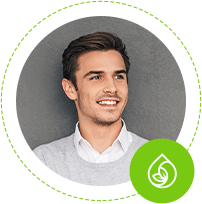 AEMERA is an immensely helpful resource for my team to provide extensive mapping related materials. It provides the most up-to-date information on the status of National Reserves System sites, allowing me to better manage conservation activities. The mapping interface is easy to use and very informative.
Leader Conservation Officer
The NRM Atlas enables us to be able to instantly overlay all our other datasets onto the maps providing better outcomes for our clients. We find the AEMERA Biodiversity Module invaluable for projecting environmental impacts across complex landscapes. The AEMERA staff are always more than happy to assist us with any queries or problems that we have.